Posted: August 23, 2012 in
science
,
Space
,
Technology
Tags:
china
,
distance
,
entanglement
,
lake
,
photons
,
qinghai
,
quantum
,
science
,
space
,
technology
,
teleportation
,
transmitter
,
university
,
vacum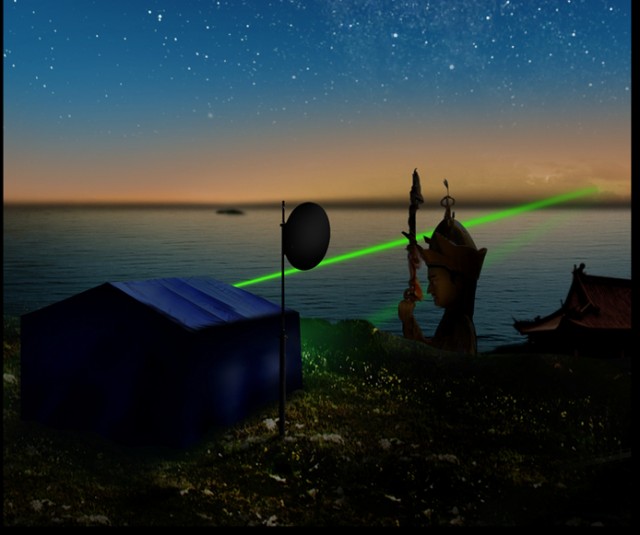 Photo illustration of the beacon laser, used to track an entangled photon signal across Qinghai Lake. The statue is Padmasambhava at the Lotus Temple at Gangcha.
source: arstechnica.com
by Matthew Francis
It only works at night, but the technique sets a new distance record.
Sending signals through fiber optic cable is reliable and fast, but because of internal absorption and other effects, they will lose photons—which is a problem when the number of photons being sent is small. This is of particular concern in quantum networks, which typically involve a small number of entangled photons. Direct transmission through free space (vacuum or air) experiences less photon loss, but it's very difficult to align a distant receiver perfectly with the transmitter so that photons arrive at their destination.